Fill in your delivery details to check available shipping options and calculate rates for this product

MAIN FEATURES:
Finally a bird feeder that makes your life easier! Feed your pet birds from outside of the aviary while they stay safely inside. The 'Aviary Access Feeder' fits to any style of cage and has a slide up, laser cut clear window that allows you to reach inside the aviary to replenish the bowls. Please note that this product may not be suitable for larger birds such as parrots due to the plastic components.
---
Slide up clear window
Feeding your birds is now very simple. Slide up the clear viewing window to replenish the bowls or remove the bowls for washing and replenishing elsewhere.
---
Two removable 400ml stainless steel bowls
These bowls are great for a range of treats for your birds or water for drinking. Great to remove, take to the kitchen to add a mix of vegetables or fruit and put back inside the cage for your birds to enjoy.
---
Three perch sizes to cater for all sized birds
This feeder is great for a mixed aviary with varying sized birds all being able to feed from these bowls with ease. The three perch sizes allows the birds to find the size that best suits them.
---
Slide up window that can be locked for security
No need to worry about theft of your precious pets. These slide up windows can be padlocked (lock not included) if you're concerned about their security.
---
Stainless Steel bowls and fixings
Stainless steel bowls and fixings. Nylon outer frames and perch holders. Laser cut acrylic plastic for the slide up window and bowl surrounds. Replacement parts always available if needed. Please note that this product may not be suitable for larger birds such as parrots due to the plastic components.
---
Made in Australia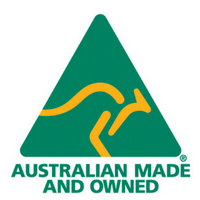 The 'aviary access feeder' has been designed and made in Australia, a country known for making quality products. Ongoing customer support is always available.
---
LEAD TIME AND FREIGHT
These items are generally dispatched 2-3 days after an order is received. If purchsed with an aviary, the lead time is approx 2-3 weeks from order to dispatch. Just ask us for your tracking number if you wish to monitor the progress of your parcel/s.
If you live in SA, pickup from our premises at 43 Theen Ave, Willaston SA 5118 is most welcome.
---
Not what you're after? See the whole range of products on offer from Royal Rooster or contact us if you have further questions. We'd love to help!
More Information

| | |
| --- | --- |
| Mini Description | Feed your birds from outside your aviary with the slide up window. |