Fill in your delivery details to check available shipping options and calculate rates for this product

Suits 4-5 chicks from hatch up to around 4 weeks of age
Freestanding brooder with large front mesh panel for easy viewing
Measures 550mm wide x 850mm long x 480mm high (or 630mm high with stand)
Available with legs (as shown) or table-top version
Double flip up lids with handles
Optional heat lamp stand with adjustable chain and fixings (lamp not provided)
Removable floor for easy cleaning
Litter panel to keep wood shavings in place
Made from strong, yet light-weight, aluminium frame
Strong 1.6mm thick galvanised mesh with 12.5mm squares
Galvanised mini corrugated iron
Takes around 1/2 hour to assemble with very detailed, illustrated instructions
---
ALUMINIUM FRAMEWORK
Aluminium, unlike steel or timber, will not rust or deteriorate in the weather. You can be rest assured that your brooder will be looking just as great in many years time.
Black Frame Optional Upgrade: Brooder boxes are made standard with silver anodized aluminium framework, however black framework is also available as an optional upgrade.
---
SMALL-SIZED GALVANIZED MESH
These brooder boxes are made with mini steel mesh, 1.24mm gauge with 12.5mm squares. This strong mesh is difficult to accidentally damage and looks great.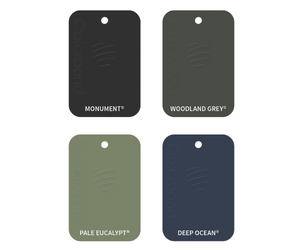 ---
MINI FLUTED CORRUGATED IRON
The brooder boxes are made standard using zincalume mini fluted iron.
Colorbond Optional Upgrade: The brooders are also available using Colorbond materials for the walls, back wall and roof panels. Colorbond colours to choose from are Pale Eucalypt, Deep Ocean, Woodland Grey and Monument.
---
MESH FRONT FOR EASY VIEWING
This brooder has been designed to allow for easy viewing of your newly hatched chicks. Great for kids and school environments.
---
ADJUSTABLE HEIGHT LAMP STAND
As chicks need varying temperatures as they grow. This brooder has a built-in light stand with chain so you can adjust the height of your heat lamp depending on the age of your chicks. If you have an alternative light or heat source and don't need the lamp stand, this can be excluded from your brooder when made.
Brooder Temperature Chart
1st week 35 C / 95 F
2nd week 32 C / 90 F
3rd week 29 C / 85 F
4th week 26 C/ 80 F
5th week 23 C/ 75 F
6th week 21C /70 F
---
DUAL HINGED ROOF PANELS
The heat lamp is designed to sit above the mesh section on the brooder to allow light to shine through but to ensure your chicks are kept safe from family pets! There are two roof panels that are hinged separately. The enclosed mini corrugated lid can be opened to add feed and water or to clean out the bedding. The mesh lid will normally stay shut while the heat lamp is in place but can also be opened when needed.
---
LITTER GUARD
The front of the brooder has a large mesh panel for easy viewing as well as a thin litter guard made from aluminium composite panel. This has no sharp edges and ensures that your wood shavings won't be constantly scratched out of your brooder and onto your floor.
---
TABLE TOP OR FREESTANDING MODELS
The brooder can either be made with legs so it can be freestanding or can be made without if you prefer to have it sitting on a table top.
---
REMOVABLE FLOOR FOR EASY CLEANING
The floor in the brooder box is made from strong, white aluminium composite panel. This is a removable floor to make cleaning of your brooder very easy once your chicks have outgrown their temporary home. A quick hose off and dry off in the sun and your coop will be ready to go for the next batch of chicks.
---
NUMBER OF CHICKS
As chicks grow they need considerably more space than when they first hatch. The table below provides a guide of the space requirements.
| | | | | |
| --- | --- | --- | --- | --- |
| | 0-2 Weeks | Up to 4 wks | 4-6 wks | 6-12 wks |
| Space Needed Per Chick | 1/2 square foot | 1 square foot | 1.5 square feet | 1.5-2 square feet |
| Brooder Box - Small | 8-9 chicks | 4-5 chicks | 3 chicks | 2 chicks |
| Brooder Box - Large | 13-14 chicks | 6-7 chicks | 4-5 chicks | 3 chicks |
---
CHICKEN FEEDERS & DRINKERS
Royal Rooster's very popular drinker and feeder sets are also ideal for baby chicks as they can't easily step in or spill their food or water. We have available mini drinker and feeder sets that fit in these brooders and are attached to the side walls with metal brackets.
---
DELIVERY INSURANCE (optional)
Highly recommended. This covers the replacement or repair of your brooder if damaged in transit as well as the freight to transport damaged parts back to us and new parts over to you. Only $15 for peace of mind.
---
ASSEMBLY REQUIREMENTS
These brooder are very simple to put together and come with detailed, illustrated instructions. You'll need just a rubber mallet to put together. Assembly time should be around 30 minutes.
---
AUSTRALIAN MADE
All Royal Rooster products are made right here in Australia from top quality materials and workmanship.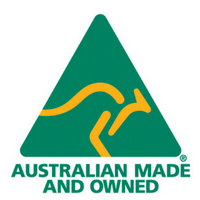 Please click here to see that latest lead time on orders (generally around 2-3 weeks from order to dispatch).
Delivery with TNT generally then takes between 1-2 weeks to arrive. We have both depot pick up and residential delivery as freight options to keep the cost down for those able to collect from a TNT depot or agent.
If you live in SA, pickup from our premises at 43 Theen Ave, Willaston SA 5118 is most welcome.
---
Not what you're after? See the whole range of products on offer from Royal Rooster or contact us if you have further questions. We'd love to help!
More Information

| | |
| --- | --- |
| Mini Description | A haven for chicks after hatch. Suits 4-5 chicks from hatch to 4 weeks of age. |