Fill in your delivery details to check available shipping options and calculate rates for this product
This item includes:
1 x 2kg pack Diatomaceous Earth (diatomaceous earth is essentially finely ground and processed fossilized algae)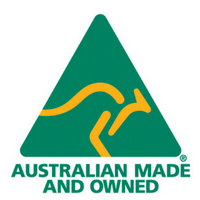 ---

Uses of Diatomaceous Earth:
• Feed supplement - Adding diatomaceous with their feed helps to prevent and treat internal parasites such as worms.
• Dusting around coop - Add DE to the dust bath or for dusting birds directly to help with mites and lice
• Reduces smells, fewer flies
• Improves the health of the chickens
• Improves the quality of the eggs - Diatomaceous earth is a rich source of a number essential minerals that will have your chooks laying at their best!
• Increases the quantity of eggs produced
• Save with lower production costs
Safety & Application:
When using Diatomacous Earth, the dust may become airborne. While it is not toxic, inhaling it can irritate the lungs and it can get into the eyes. Use adequate ventilation and avoid breathing the DE dust. Follow the label instructions which should recommend avoiding contact with the eyes by wearing goggles, and also using a dust mask during application. If DE gets in the eyes, immediately flush with water.
Diatomaceous Earth can also be applied wet. Mix some diatomaceous earth with water 2 Tbsp per litre) and spray it. This eliminates the dust problem. Once the application area dries, the diatomaceous earth starts to take effect.
---
LEAD TIME AND FREIGHT
If purchased individually, your Diatomaceous Earth will be sent by Australia Post. If purchased together with a coop or cage, it will be sent with TNT.
If you live in SA, pickup from our premises at 43 Theen Ave, Willaston SA 5118 is most welcome.
---
Not what you're after? See the whole range of products on offer from Royal Rooster or contact us if you have further questions. We'd love to help!