Fill in your delivery details to check available shipping options and calculate rates for this product
This item includes:
1 x 85g Packet of Dried Mealworms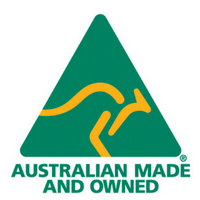 ---

Dried Mealworms make a great treat high in protein for chickens and other birds. This item is for a 85g packet but packs are also available in 285g and 850g.
When your chickens are moulting, which is generally throughout autumn and spring, it's essential to increase your flock's protein intake. Mealworms are an especially good choice, as they are a dense source of protein, which will help your chooks grow their feathers back in no time.
Treats should make up no more than 10% of your hens daily food intake. So a beakful or two of dried in a day is more than enough. It is best to switch up the treats you give your birds, so only give them mealworms twice a week maximum. Alternatives include pecking seed treats and dried crickets also available from Royal Rooster.
---
LEAD TIME AND FREIGHT
If purchased individually, your mealworms will be sent by Australia Post. If purchased together with a coop, it will be sent with TNT.
If you live in SA, pickup from our premises at 43 Theen Ave, Willaston SA 5118 is most welcome.
---
Not what you're after? See the whole range of products on offer from Royal Rooster or contact us if you have further questions. We'd love to help!