Fill in your delivery details to check available shipping options and calculate rates for this product
Lorikeet Delight - Passwell Avian Delights - 75g

This item includes:
1 x 75g Lorikeet Delight fruit bar with wire hook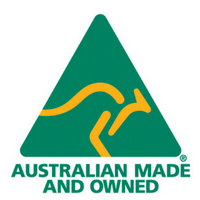 ---
Passwell Avian Delight Lorikeet 75g is a delicious and nutritious treat snack formulated specifically for lorikeets, lories, and fruit-eating parrots. This high-quality treat bar contains Australian dried fruits such as paw paw, banana, pineapple, and provides a healthy reward packed full of essential vitamins and minerals to help maintain a balanced diet. Passwell Avian Delight Lorikeet is safe for your bird to consume and is bound together by an edible gelatin binder. Some key features of Passwell Avian Delight Lorikeet 75g are:
Provides a healthy alternative reward for your lorikeet to enjoy.
Seed, nut & fruit bar which is protein and vitamin enriched.
Shell grit is included to add extra calcium to the birds diet.
Free from seeds to aid digestion.
Full of nutritious fruits providing lorikeets, lorries, and parrots with essential vitamins and minerals even during play time.
Easily hung inside your bird's cage with the wire provided.
Made in Australia.
Size: 75g.
Ingredients: Paw paw. Pineapple. Banana. Apple. Sultanas. Apricot. Dates. Honeydew. Cranberries. Gelatine. Citric Acid. Vitamins & Minerals. Seasonal variation in ingredients may occur.
---
LEAD TIME AND FREIGHT
If purchased individually, your seed bar will be sent by Australia Post. If purchased together with an aviary, it will be sent with TNT.
If you live in SA, pickup from our premises at 43 Theen Ave, Willaston SA 5118 is most welcome.
---
Not what you're after? See the whole range of products on offer from Royal Rooster or contact us if you have further questions. We'd love to help!