Fill in your delivery details to check available shipping options and calculate rates for this product
Calcium Grit Supplement - 2kg
This item includes:
1 x 2kg Poultry Calcium Grit Supplement 'Calci Grit'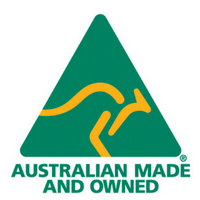 ---
Calci Grit assists with calcium deficiency and soft egg shells (thin shell or no shell) as well as assists preventing chickens attacking their own eggs to obtain calcium. Place a small amount in a seperate dish for poultry to eat from. Ensure that water is always available.
Calgrit is a natural mineral grit derived from calcium carbonate which is a great alternative to shell grit providing more calcium (for hard egg shells) and more essential minerals than regular grit. Also for freshwater turtle tanks.
---
LEAD TIME AND FREIGHT
If purchased individually, your Calci Grit will be sent by Australia Post. If purchased together with a coop, it will be sent with TNT.
If you live in SA, pickup from our premises at 43 Theen Ave, Willaston SA 5118 is most welcome.
---
Not what you're after? See the whole range of products on offer from Royal Rooster or contact us if you have further questions. We'd love to help!